Network of Mediterranean forest landscapes of high ecological value
Medforval is a community of practitioners and scientists joining forces to protect, manage and restore forest sites. For our Network, high ecological value means substantial biological diversity, full ecosystem functioning and forest maturity.
hectares of forests in the Mediterranean region
tonnes of carbon stored in 2015
ha affected by fires each year
forest species threatened with extinction
hectares of forests in the Mediterranean region
tonnes of carbon stored in 2015
ha affected by fires each year
forest species are threatened with extinction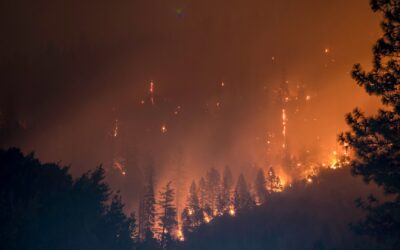 More than three times the average of the last 17 years. The consequences on the environment and on our health are devastating. A study by Istituto Oikos shows us the possible solutions to this...
Why a network for forest landscapes?
The Mediterranean location, topography, climate and civilizations have combined to create a variety of forests, woodlands and scrublands—a delicate mosaic of high ecological, cultural and economic value. Today, though, these landscapes are facing major global threats, including climate change, rural abandonment, forest clearing and agricultural intensification.
By bringing a wide variety of practitioners and scientists together, exchanging knowledge and good practices we can be more effective in facing these urgent issues and push for real change.
Improve the ecological status of Mediterranean forest landscapes.
Build the capacity of practitioners and policy makers and encourage dialogue between forest-relevant stakeholders.
Influence policy processes in favour of resilient forest landscapes.
Increase people's support for forest landscapes.
Discover the forest sites of the Medforval Network
The Network was formed to manage, protect and restore Mediterranean forests, threatened by climate change. The current members—18 sites located in 12 countries bordering the Mediterranean Sea—are working together towards this common goal.
| Title | Address | Description |
| --- | --- | --- |
| | Unnamed Road, 7750 Mértola, Portogallo | Along the river Guadiana in Southern Portugal, this area of 72,000 ha is a freshwater forest with over 600 plant species, a corridor for mammals and amphibians, and a shelter for birds' migration. |
| | Sierra de las Nieves Natural Park, Málaga, Spagna | Located at the heart of the Serranía de Ronda natural region (in the extreme south of Spain) this Natural Park is home to the main forests of the endemic Andalusian fir (Abies pinsapo), as well as holm oak and pine forests, with over 1,500 plant species. |
| | Partida Masias, 2, 43440 L'Espluga de Francolí, Tarragona, Spagna | A natural site of national interest in Catalonia, it includes 3,400 ha ranging from lowland dry evergreen forests to mountain mixed deciduous forests. |
| | Unnamed Road, 66700 Sorède, Francia | A mountain mixed deciduous forest of 336 ha and a river corridor, La Massane is home to more than 8,000 species, including 972 species of plants. This unmanaged beech-dominated forest is one of the oldest old-growth forests in the Mediterranean basin. |
| | 84400 Apt, Francia | 245,000 ha of mountain mixed deciduous forests with diverse types of natural habitats in southeastern France. It is both a Regional Nature Park and a Biosphere Reserve. |
| | Parco del Ticino, Via Isonzo, 1, 20013 Magenta MI, Italia | A key freshwater ecological corridor between the Alps and the Apennines, it is home to the most extensive remaining fragments of forest in the Padan Plain in Italy - an intensively urbanised area. The Ticino Valley is home to over 3,250 animal species and 1,000 plant species. |
| | Livanjsko polje, Livno, Bosnia ed Erzegovina | In western Bosnia-Herzegovina, near the Croatian border, it is a freshwater and riparian forest with a mosaic of natural and artificial lakes. |
| | Prokletije, Albania | A National Park in southeastern Montenegro, at the border with Albania and Kosovo, characterised by deciduous oak forests, endemic pines, old-growth and primeval forests. |
| | Unnamed Road, Prespes 530 77, Grecia | High mountain conifer forests and other forest habitat types in the transboundary area of Prespa Lakes in northwestern Greece, bordering Albania and North Macedonia. |
| | Sfakia 730 11, Grecia | Lowland dry evergreen forest in western Crete, Greece. With its 17 terrestrial habitat types, this National Park is a true mosaic of different ecological systems including deep gorges and imposing vertical rocks forming narrow openings. |
| | Bozyaka, Köprülü Canyon, 07550 Manavgat/Antalya, Turchia | 736 ha of natural forest, 1/3 of which is pure cypress, in southwestern Turkey, close to Antalya. Rich in flora and fauna, ecotourism initiatives are promoted here. |
| | Güllük, Sümbül Sk. No:21, 70400 Ermenek/Karaman, Turchia | 90,000 ha of high mountain conifer forests with over 300 endemic plant species in the South of Turkey, managed by the Department of Forestry. |
| | Saida - Jezzine Rd, Libano | It is the largest Mediterranean protected ecosystem in the Middle East. This land of 50,000 ha is home to 32 species of mammals, 275 species of birds and more than 1,000 species of plants, and hosts the most ancient cedar trees in Lebanon. |
| | Zaghouan, Tunisia | This National Park in northeastern Tunisia has a rich archaeological, historical and cultural heritage. The area covers 2,024 ha of lowland dry evergreen forest and welcomes more than 100,000 visitors every year. |
| | parco nazionale di Talassemtane, Marocco | A National Park in the Rif region of northern Morocco, it is characterised by high mountain conifer forests, with about 10 different species of conifers, as well as 6 deciduous evergreen oak species. It hosts some of the richest flora in the country with many endemic plant and animal species. |
| | Riserva Naturale Cratere degli Astroni, Via Agnano Agli Astroni, 468, 80125 Napoli NA, Italia | A Natural Reserve, Natura 2000 site and Special Protection Area managed by WWF Oasi; 250 ha of Mediterranean forests including an inactive volcanic crater and three small lakes in the Campania Region of Italy. |
| Aterno Valley Model Forest | 67020 Fontecchio AQ, Italia | A forest and farmland "mosaic landscape" and river valley located in the Province of L'Aquila, in the Abruzzo Region of Italy. Partially included in the Sirente-Velino Regional Natural Park, the Aterno Valley is characterised by mountain mixed deciduous forests and is a Model Forest. |
| | Sharhabil Bin Hassneh EcoPark (SHE Park), 32.52471, 35.62068, Pella/طبقة فحل, Giordania | The Jordan EcoPark is located in Jordan, in the Northern part of the Jordan Valley. It covers an area of 2,700 ha and it is full of diverse Mediterranean bushland types. |
Send us your ideas
You can interact with the Medforval secretariat and the member sites in a number of ways.