The Mediterranean: its location, topography, climate and civilizations
have combined to shape a unique and exceptional heritage.
Nowhere is this exemplified more than in the variety and wealth of Mediterranean forests, woodlands and scrublands—a delicate mosaic of high ecological, cultural and economic value. Today, though, these landscapes are facing major global threats, including climate change, rural abandonment, forest clearing and agricultural intensification.
Medforval was created to address this situation, to contribute to the integrity and resilience of Mediterranean forest landscapes.
Launched in 2015 and funded by the MAVA Foundation, it is a network bringing together forest landscape sites of high conservation value in the Mediterranean. Its members are a community of practitioners and scientists representing selected sites across the region, and contributing to the integrity and resilience of the Mediterranean forest landscapes.
Medforval vision and mission
Our vision
is the continuation of forest landscapes of high ecological value throughout the Mediterranean, which are resilient, able to adapt to climate change and within which human activities are in harmony with nature
Our mission
is to protect, manage and restore these forest landscapes in the face of major global changes.
Medforval objectives
Medforval members work together to improve the management and conservation of forest landscape sites. We develop and share good practices and organize training courses for practitioners and policy makers. We contribute to political debate when this has, or may have, implications for Mediterranean forest landscapes and ecosystems. And, importantly, we raise public awareness and encourage a change in people's behaviour towards more sustainable use of forest resources.
Here is a synthesis of our strategy.
The current Relaunching Medforval phase (2019-2020) is coordinated by Istituto Oikos, an NGO dedicated to conserving biodiversity and promoting sustainable development, and continues the work carried out under the coordination of AIFM (Association Internationale Forêts Méditerranéennes, Marseille, France)
between 2015 and 2018.
Brief history of the Network
In September 2014 a workshop involving forest experts from around the Mediterranean took place to lay the foundation for a new Network
Three major needs were identified: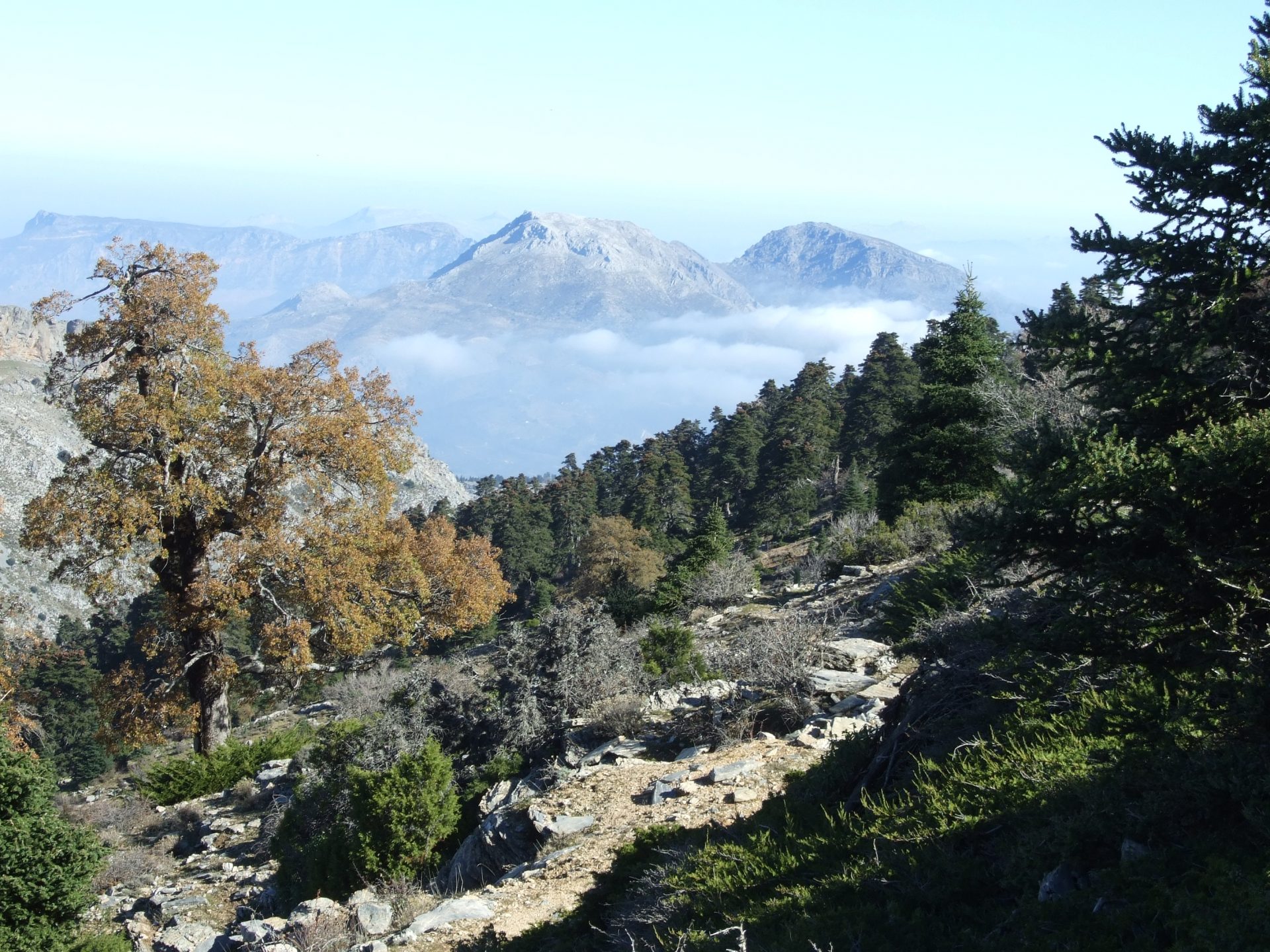 more effective communication and increased awareness regarding the ecological value of Mediterranean forests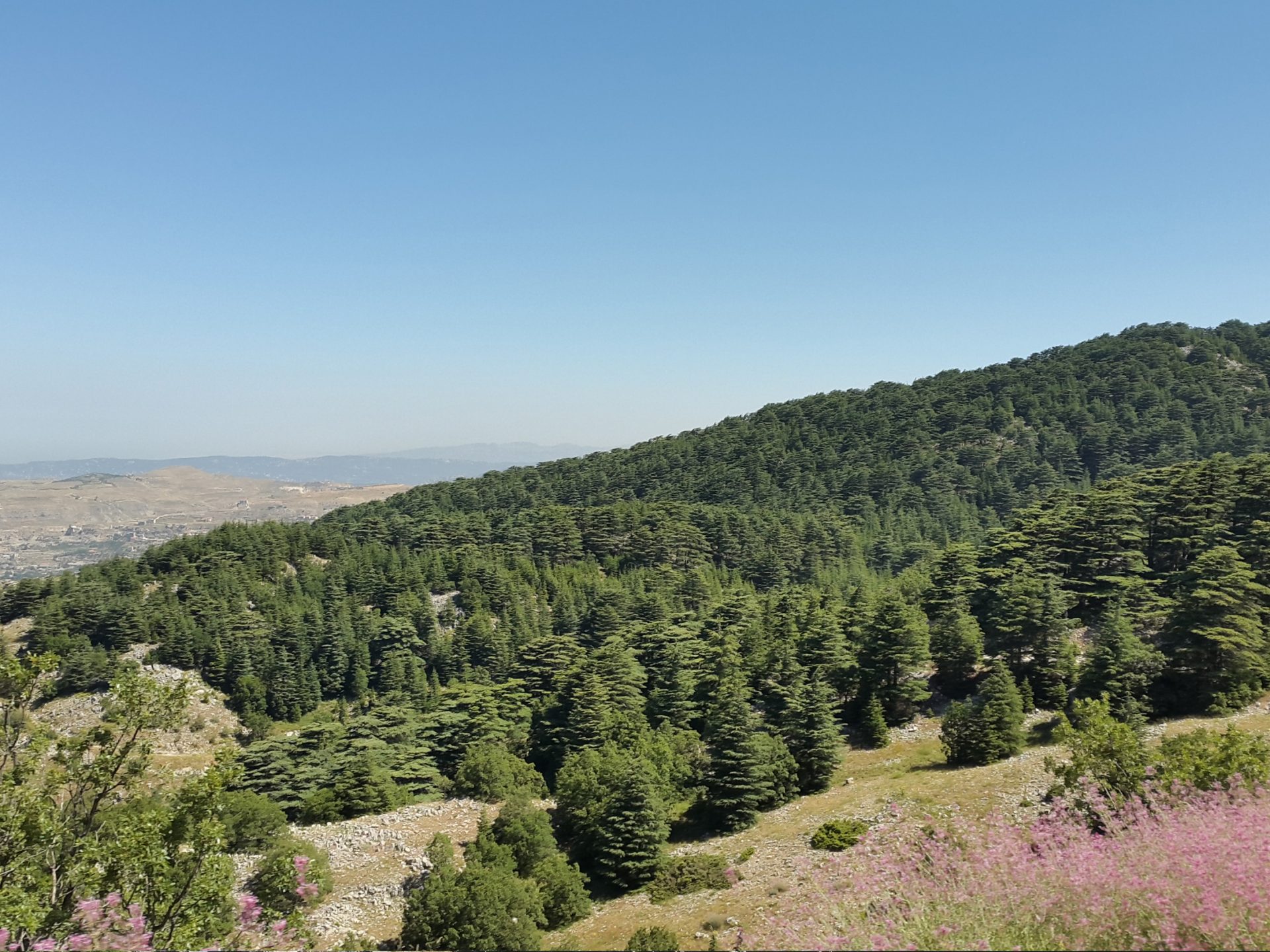 improved connection between existing forest initiatives and networks, with a clear shared vision of how to proceed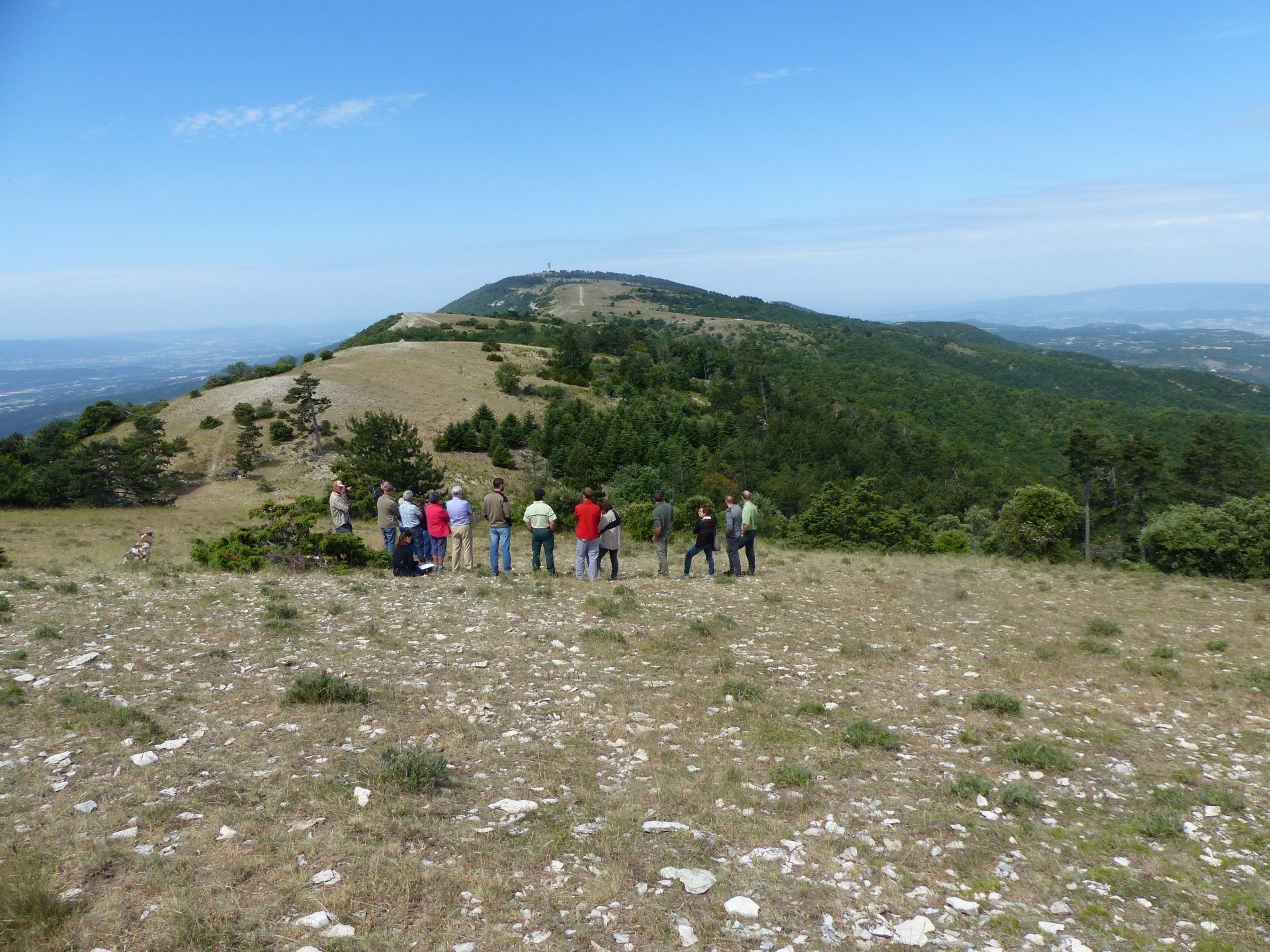 more effective dialogue and cooperation between forestry practices/forest management and forest conservation
The resulting network of forest sites—
the Medforval Network—

was launched in March 2015.

During the first phase, coordinated by AIFM, Medforval started sharing good practices through annual workshops and exchange visits, and assigned small grants to member sites to implement local activities and develop project proposals. The Network contributed to forest policies, liaised with other forest-related entities and programmes, and participated in international symposia.
Istituto Oikos, Medforval's Interim Secretariat since 1 May 2019, has moved the Network ahead with this work. In the current phase—Relaunching Medforval—Istituto Oikos will oversee partnerships and the exchange of good practices within the Network, and facilitate opportunities for learning among Medforval members. The sustainability of the Network will be strengthened through the creation of alliances with other initiatives.
Medforval and Silva Mediterranea (the FAO Committee on Mediterranean Forestry Questions) share a common interest in, and work towards, promoting Mediterranean forests of high ecological value.
The latest Network meeting took place in Milan, Italy, on 23-26 September 2019.
It was an opportunity to share skills and experiences and agree on the next steps to be taken. The decision was also made on that occasion to shift the Network's focus from forests to forest landscapes, recognizing that forests are often interspersed with other habitat types in an integrated and mutually supportive system. Forests, wetlands, agricultural lands, pasture and riparian habitats coexist and nurture each other. This reflects the situation in most member sites, as well as the current international debate, which concentrates on landscapes, especially mosaic landscapes. Forests, however, remain our core interest.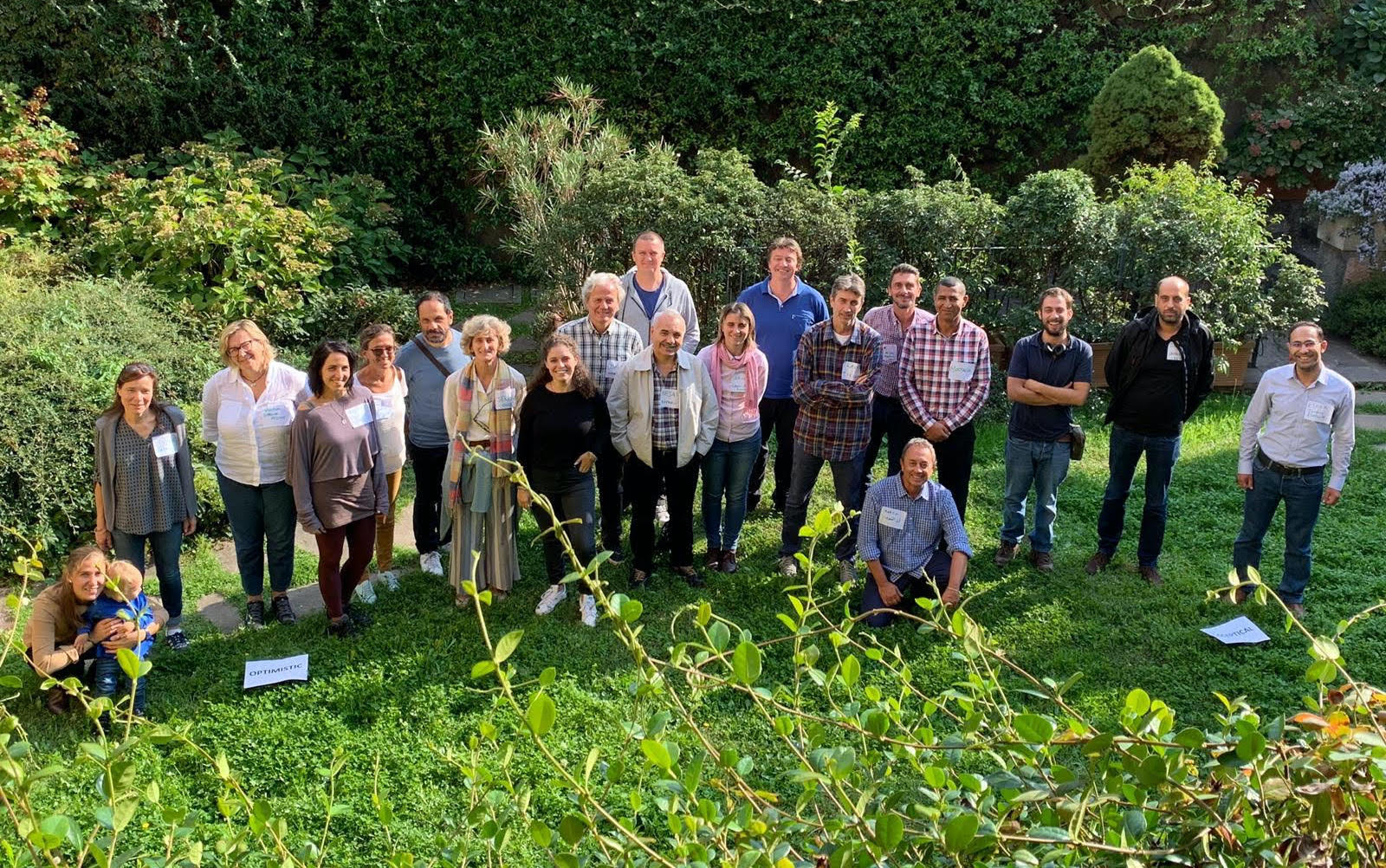 Current Network members
The Medforval Network currently includes 18 sites from 12 countries bordering the Mediterranean Sea:
Aterno Valley (Italy), Cratere degli Astroni (Italy), Ermenek-Konya (Turkey), Guadiana (Portugal), Jordan EcoPark (Jordan), Köprülü (Turkey), La Massane (France), Livanjsko Polje (Bosnia-Erzegovina), Luberon-Lure (France), Poblet (Spain), Prespa (Greece), Prokletije (Montenegro), Samaria (Greece), Shouf Biosphere Reserve (Lebanon), Sierra de las Nieves (Spain), Talassemtane (Morocco), Ticino Valley (Italy), Zaghouan (Tunisia).
| Title | Address | Description |
| --- | --- | --- |
| | Unnamed Road, 7750 Mértola, Portogallo | Along the river Guadiana in Southern Portugal, this area of 72,000 ha is a freshwater forest with over 600 plant species, a corridor for mammals and amphibians, and a shelter for birds' migration. |
| | Sierra de las Nieves Natural Park, Málaga, Spagna | Located at the heart of the Serranía de Ronda natural region (in the extreme south of Spain) this Natural Park is home to the main forests of the endemic Andalusian fir (Abies pinsapo), as well as holm oak and pine forests, with over 1,500 plant species. |
| | Partida Masias, 2, 43440 L'Espluga de Francolí, Tarragona, Spagna | A natural site of national interest in Catalonia, it includes 3,400 ha ranging from lowland dry evergreen forests to mountain mixed deciduous forests. |
| | Unnamed Road, 66700 Sorède, Francia | A mountain mixed deciduous forest of 336 ha and a river corridor, La Massane is home to more than 8,000 species, including 972 species of plants. This unmanaged beech-dominated forest is one of the oldest old-growth forests in the Mediterranean basin. |
| | 84400 Apt, Francia | 245,000 ha of mountain mixed deciduous forests with diverse types of natural habitats in southeastern France. It is both a Regional Nature Park and a Biosphere Reserve. |
| | Parco del Ticino, Via Isonzo, 1, 20013 Magenta MI, Italia | A key freshwater ecological corridor between the Alps and the Apennines, it is home to the most extensive remaining fragments of forest in the Padan Plain in Italy - an intensively urbanised area. The Ticino Valley is home to over 3,250 animal species and 1,000 plant species. |
| | Livanjsko polje, Livno, Bosnia ed Erzegovina | In western Bosnia-Herzegovina, near the Croatian border, it is a freshwater and riparian forest with a mosaic of natural and artificial lakes. |
| | Prokletije, Albania | A National Park in southeastern Montenegro, at the border with Albania and Kosovo, characterised by deciduous oak forests, endemic pines, old-growth and primeval forests. |
| | Unnamed Road, Prespes 530 77, Grecia | High mountain conifer forests and other forest habitat types in the transboundary area of Prespa Lakes in northwestern Greece, bordering Albania and North Macedonia. |
| | Sfakia 730 11, Grecia | Lowland dry evergreen forest in western Crete, Greece. With its 17 terrestrial habitat types, this National Park is a true mosaic of different ecological systems including deep gorges and imposing vertical rocks forming narrow openings. |
| | Bozyaka, Köprülü Canyon, 07550 Manavgat/Antalya, Turchia | 736 ha of natural forest, 1/3 of which is pure cypress, in southwestern Turkey, close to Antalya. Rich in flora and fauna, ecotourism initiatives are promoted here. |
| | Güllük, Sümbül Sk. No:21, 70400 Ermenek/Karaman, Turchia | 90,000 ha of high mountain conifer forests with over 300 endemic plant species in the South of Turkey, managed by the Department of Forestry. |
| | Saida - Jezzine Rd, Libano | It is the largest Mediterranean protected ecosystem in the Middle East. This land of 50,000 ha is home to 32 species of mammals, 275 species of birds and more than 1,000 species of plants, and hosts the most ancient cedar trees in Lebanon. |
| | Zaghouan, Tunisia | This National Park in northeastern Tunisia has a rich archaeological, historical and cultural heritage. The area covers 2,024 ha of lowland dry evergreen forest and welcomes more than 100,000 visitors every year. |
| | parco nazionale di Talassemtane, Marocco | A National Park in the Rif region of northern Morocco, it is characterised by high mountain conifer forests, with about 10 different species of conifers, as well as 6 deciduous evergreen oak species. It hosts some of the richest flora in the country with many endemic plant and animal species. |
| | Riserva Naturale Cratere degli Astroni, Via Agnano Agli Astroni, 468, 80125 Napoli NA, Italia | A Natural Reserve, Natura 2000 site and Special Protection Area managed by WWF Oasi; 250 ha of Mediterranean forests including an inactive volcanic crater and three small lakes in the Campania Region of Italy. |
| Aterno Valley Model Forest | 67020 Fontecchio AQ, Italia | A forest and farmland "mosaic landscape" and river valley located in the Province of L'Aquila, in the Abruzzo Region of Italy. Partially included in the Sirente-Velino Regional Natural Park, the Aterno Valley is characterised by mountain mixed deciduous forests and is a Model Forest. |
| | Sharhabil Bin Hassneh EcoPark (SHE Park), 32.52471, 35.62068, Pella/طبقة فحل, Giordania | The Jordan EcoPark is located in Jordan, in the Northern part of the Jordan Valley. It covers an area of 2,700 ha and it is full of diverse Mediterranean bushland types. |
Previously, member sites were clustered according to four forest types, based on a simplified version of the Mediterranean altitudinal bioclimatic types: High Mountain Conifer Forests, Mountain Mixed Deciduous Forests, Lowland Dry Evergreen Forests, Freshwater Forests. In 2019 Medforval revised the way in which sites are grouped in favour of a more fluid network where exchanges are based on the similarity of sites' interests rather than the similarity of forest type.
Each site is represented by one or more individuals from the site's management authority, the local or national government, an education or research centre, or a civil society organization.
During the workshop with forest experts held in September 2014, it was decided to focus on forests with high ecological value (HEV), and to define HEV through three inter-related attributes, all contributing to resilience and adaptability to climate change. In Mediterranean forests with high ecological values one can find
Biological diversity
co-existence and/or wealth of plants, animals and fungi, as well as different habitat types—rare, endemic and threatened.
Ecosystem functioning
presence of ecological processes and the functional species groups that ensure them, often a result of large area size.
Maturity
presence of ancient trees, multi-layered canopies and dead trees at different stages of decomposition.
A more articulated, working definition of high ecological value applied to forest areas can be found here in English and here in French. It was developed at the expert workshop and is to be considered a basis for reflection. With Network members shifting from forests to forest landscapes, HEV is the condition towards which the member sites have to aim.